The Logues 2020 Tour
We are touring venues around Ireland, UK, Holland, Germany, USA and UAE in 2020. Come catch us live at a venue near you.
BIO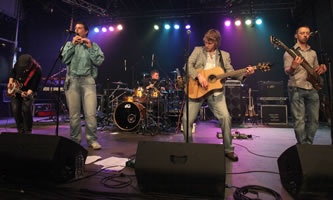 Whiskey-Soaked-Folk
It has been described as 'psycho ceilidh', 'whiskey-soaked folk' and just plain old 'partying music' – whatever it is, The Logues have made the genre their own. From their humble beginnings in a sleepy County Tyrone village, they have become one of Ireland's most sought-after live bands.