The Logues have been called "The most progressive folk band in Ireland" by AMA Music Agency, and that they are, with their very own brand of music known as "whiskey-soaked folk". The Castlederg band are set to head off to Dubai next week, where they are headlining the annual St Patrick's Day Festival.
With songs flirting between a mix of The Pogues and The Lumineers, the Logues have a truly unique sound, and one, which can only be found in the small Co Tyrone town. After playing at the festival last year, there was a loud call from the ex-pats of Ireland, as well as the locals, to come back and headline the festival in 2016.
Made up of members – Kiel Cathers, Logan McCool, Christopher 'Beers' Speer, Jesse Darragh and Darrell Nelson, they certainly gave audience members a show to remember. The band have recently announced the news that they will be releasing a new album this Spring, to celebrate ten years together. The album launch will be taking place in Mid-Ulster's newest live music venue, Lanyon Hall, on the 29th April.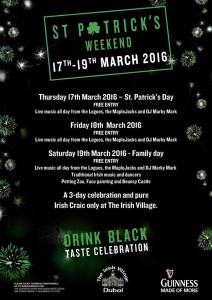 Powered by passion and driven by dedication, The Logues are one band to watch out for.